Quote:
An image posted to Reddit over the weekend shows what just may be one KFC patron's worst meal ever.

Reddit user boneriffic12 uploaded a picture of what appears to be an undercooked chicken sandwich, along with the following description:

Fried Chicken #FAIL. My friend ordered a chicken burger from KFC & it came back raw. Yes he ate that bite that's missing.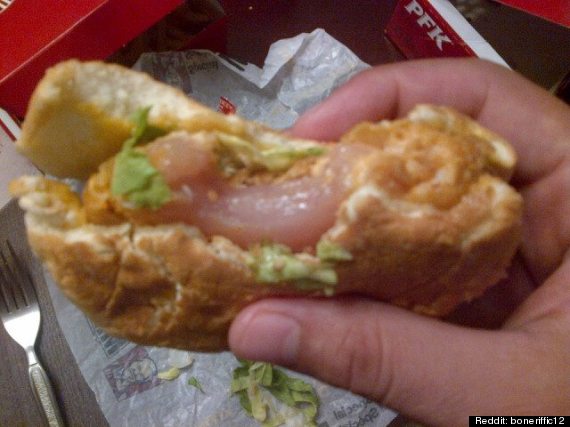 Some people in the comments at the source are claiming that the chiicken is cooked because the bun appears to be cooked and there's crust on the patty.